Inclusive Insurance Training for Sub-Saharan African Supervisors (Oct 2021)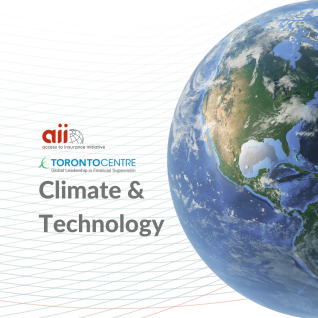 Inclusive Insurance Training for Sub-Saharan African Supervisors (Oct 2021)
last update on: 12/17/2021
In partnership with the IAIS and the Toronto Centre, the A2ii has developed a curriculum on inclusive insurance regulation for supervisors.
The curriculum is based on the IAIS application paper 'Regulation and Supervision Supporting Inclusive Insurance Markets.'
Programme Objectives
At the end of this programme you will be able to: 
•    Understand the importance of financial inclusion in your market 
•    Recognise the supervisory principles and tools that foster the development of an inclusive insurance market
•    Apply the Toronto Centre's Action Planning methodology for dealing with challenges within the workplace
Programme Structure
There are three different stages to this programme  
1.    Self-Paced Learning Modules through Connect.a2ii 
2.    Live Sessions with trainers and experts from 4-12 October from 9am – 13:00 CET 
3.    Complete and present a country Action Plan
This programme took place in October 2021. The A2ii publishes a call for registrations in advance of these trainings - users cannot self-enrol. For more information, check the A2ii website.
Duration
Category
Modules
14 hours
Inclusive Insurance Training
19